A preliminary report from the AR Economic Recovery Task Force outlines recommendations like increased testing& tracing,addressing COVID-19 related liability concerns for businesses,increasing childcare resources, workforce training&broadband availability. https://bit.ly/2MheZUF
Covid-19 Response Update for May 29, 2020: https://bit.ly/2U7ABHN
Joint Performance Review (JPR) meets at 9:00 AM in Room A, MAC

https://www.arkansashouse.org/calendar/event/1163/joint-performance-review-jpr
@ARHouseCaucus Another scam, so-called "baby boxes" rip-off.
How did you fall for this known -- GED level educated -- scam artist?
Opposed by the US Surgeon General, while he was the ISDH Dir.
You side with e GED, not an MD, with a Masters in Public policy as well!
WOW!
PRO-LIFE NEWS: A baby boy has been safely surrendered at Arkansas's first "Safe Haven Baby Box" location in Benton. The legislation that made this possible was passed in 2019. We are glad this mother chose life! #arpx #arleg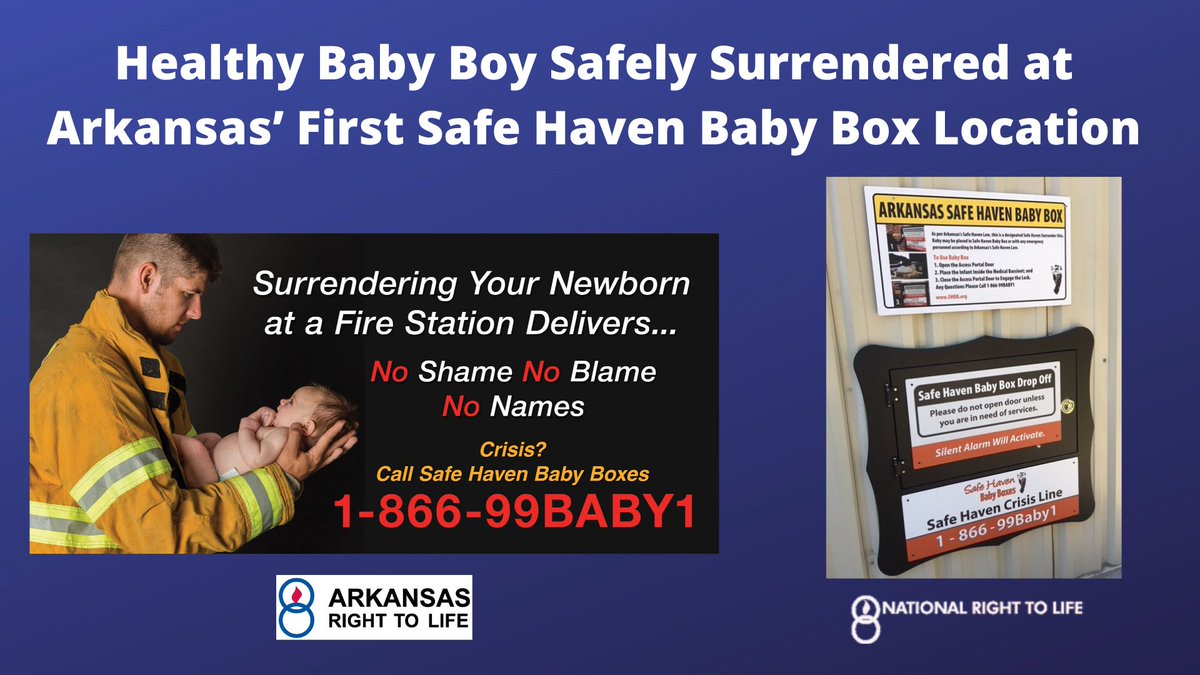 National Right to Life
@nrlc
"We are grateful that the Safe Haven Baby Box provided this mother with a safe, anonymous surrender alternative for her and her child. I applaud her bravery and the sacrificial gifts of life and adoption that she has given her son...," said Rose Mimms, Exec Dir of @AR_RTL